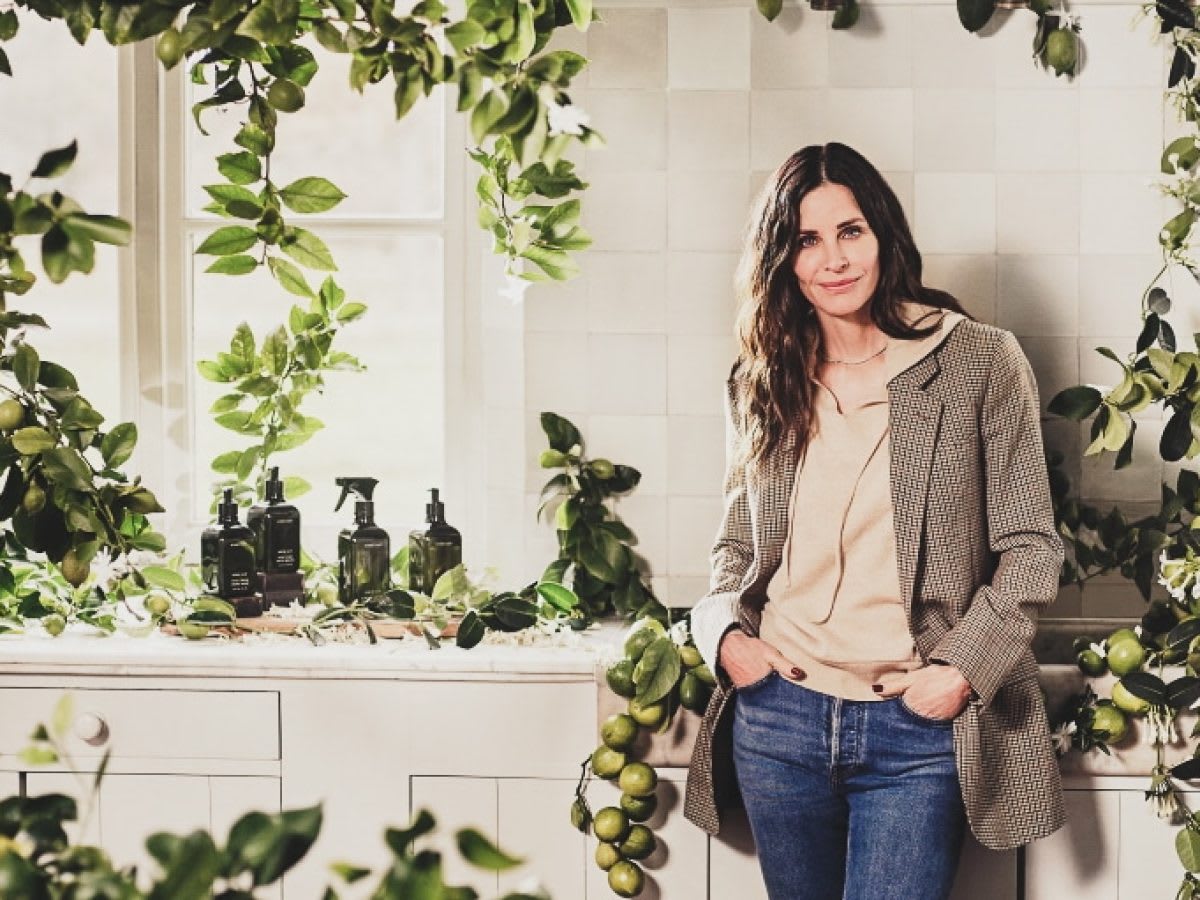 Courteney Cox Launches Simple Yet Glam Cleaning Line
Call it a sign of the times: The hottest new sold-out product isn't a Fendi bag ripped from the Sex in the City reboot, the latest 5G Apple device, or a sneaker those of us over 25 years old have never heard of.
No, it's Homecourt, the suite of three cleaning products from one of our favorite Friends, Courteney Cox.
Maybe it's not shocking that the fastidious Monica, who is known in real life for having great taste in real estate, would be the celeb to brew up a line of cleaning products that feel less like household cleaners and more like luxurious skin-care products. The cleaning line includes Dish Soap, Hand Wash, and Surface Cleaner, all in chic black packaging and in three fragrances – Steeped Rose, Neroli Leaf, and Cyprus Mint. Prices range from $20 for individual products to $65 for the kitchen trio. That's right, only three fragrances, so no mixing lavender dish soap and vanilla detergent and maple dishwasher pods …
That was so pre-Covid.
Where to Buy