Never Going Out of Style
Modernism Week just ended in Palm Springs, and when I was coming up with this week's topic I decided to ride on its coattails. After all, who doesn't love to talk about midcentury-modern houses?
I thought it was just in California that midcentury-modern was having a "moment" – or, more appropriately, over a "half-a-century-moment" as of now. But I was surprised to see the statistic that the most searched architectural style on Architectural Digest is none other than "midcentury." It beat out traditional, Spanish, Tudor and even modern. Personally, speaking as a real estate agent, I see midcentury-modern houses pop on the market, immediately become "hot homes" and sell for stratospheric prices, nearly instantaneously and often in bidding wars. Their Instagram stories pile up likes, and they hit the real estate blogs. If you attend a cocktail party at a midcentury house inevitably people forget about the cocktails and the dinner companions but never the house. I don't think there is any other style of house that I can say that about.
Yes, years after they were built, midcentury houses still have the "it" factor. They are cool enough for a single bachelor (or bachelorette, some things have changed since the 1950s!) and relatively affordable enough for the first-time buyer. But not all midcenturies were built small; large John Lautner and Richard Neutra designs now fetch tens of millions of dollars and can house a family. The midcentury-modern architects had the prescient idea of creating structures with ample windows and open floor plans with the intention of opening up interior spaces and bringing the outdoors in. Now even buyers who eschew the midcentury look are looking for the same thing. Light, bright, open spaces with views of nature. Could one argue that midcentury-modern architects gave us the first example of the now ubiquitous open living?
All this is to say that I really enjoyed writing today's article. It took quite a bit of digging and multiple drafts, as many of the properties sold before going to proverbial print. But I was able to find seven great houses on the market in the midcentury style in all different price points.
Enjoy, and scoop one up before it disappears into Pending.
1.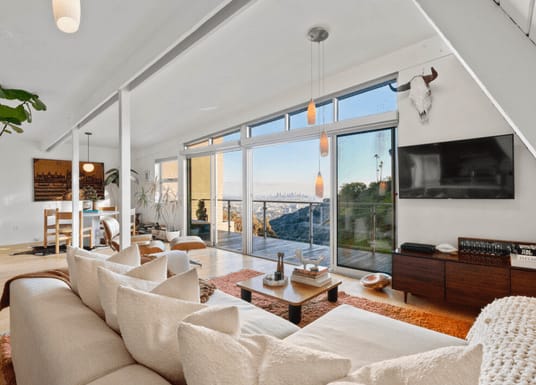 Sunset Strip - Hollywood Hills West
Address: 7028 Pacific View Dr, Los Angeles, CA 90068
Price: $1,250,000
Sqft: 1,001
Bed: 1
Bath: 1
Additional info: Built in 1958, this midcentury is the perfect entry point into the style. I love the treehouse feel and look at those views!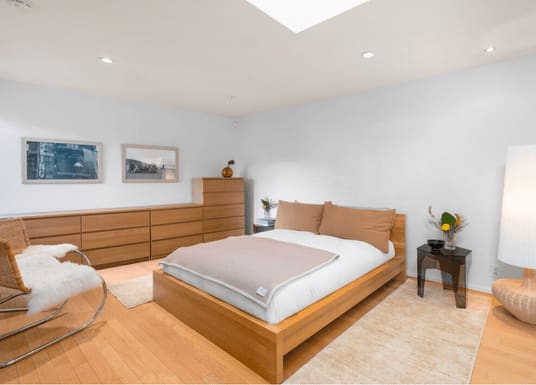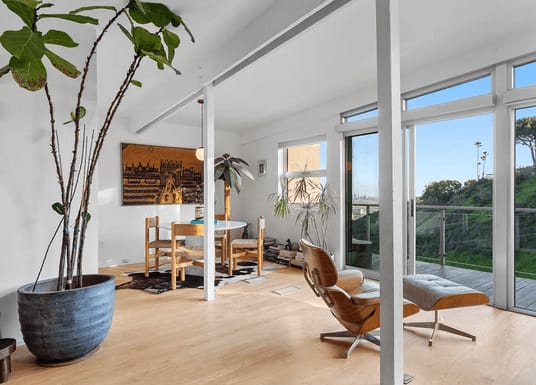 --
2.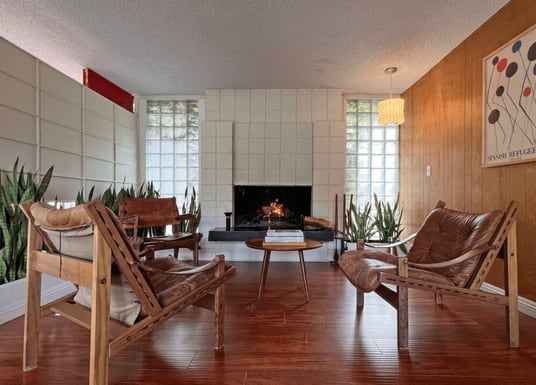 Hollywood Hills East, Beachwood Canyon
Address: 3095 Hollyridge Dr, Los Angeles, CA 90068
Price: $1,995,000
Sqft: 1,502
Bed: 3
Bath: 2
Additional info: Built 1960, original details include beamed ceilings, transom and picture windows, glass block, a sleek concrete block fireplace, and built-in planters. It's near the Hollywood Sign, Lake Hollywood Reservoir and great hiking trails.
--
3.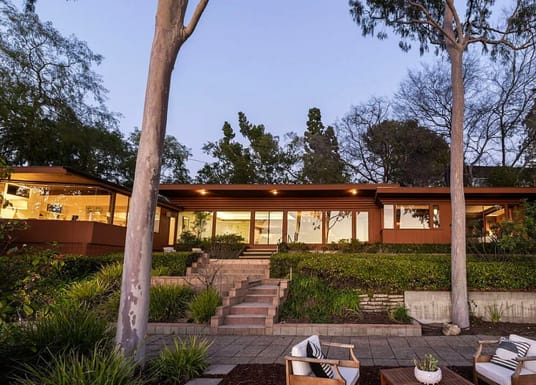 Mount Washington
Address: 4278 Sea View Ln, Los Angeles CA 90065
Price: $2,098,000
Sqft: 2,168
Bed: 3
Bath: 2
Additional info: Designed in 1953 by architect James DeLong, an apprentice of Frank Lloyd Wright, this house is located in the hip area of Mount Washington. My guess is it goes quick!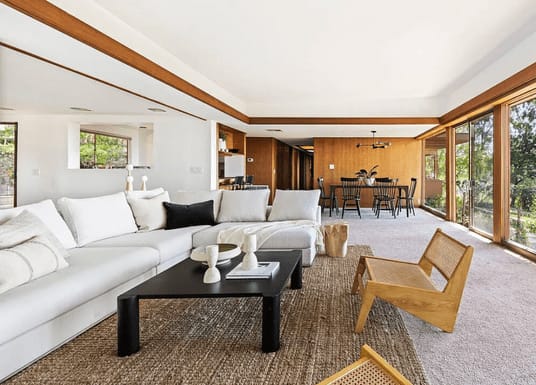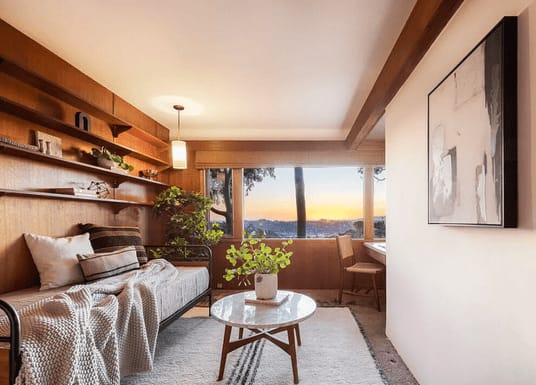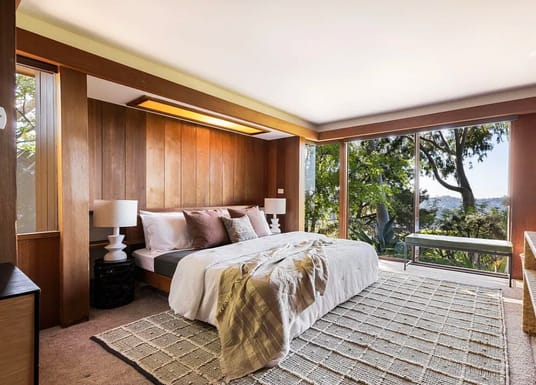 --
4.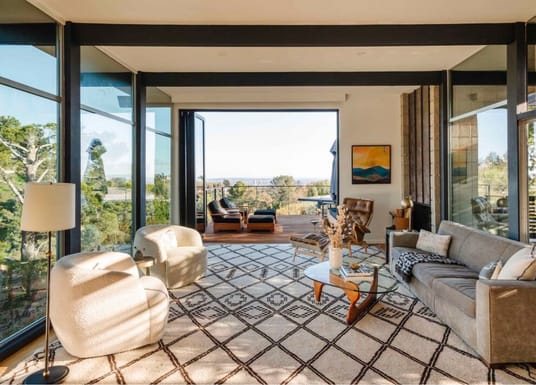 Brentwood, Crestwood Hills
Address: 1122 N Kenter Ave, Los Angeles CA 90049
Price: $3,495,000
Sqft: 2,135
Bed: 3
Bath: 3
Additional info: Designer-done, this Crestwood HIlls house is another one with walls of glass and a treehouse feel. That kids' room is the midcentury version of cool.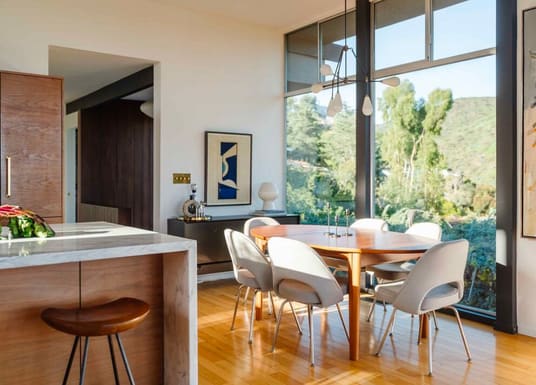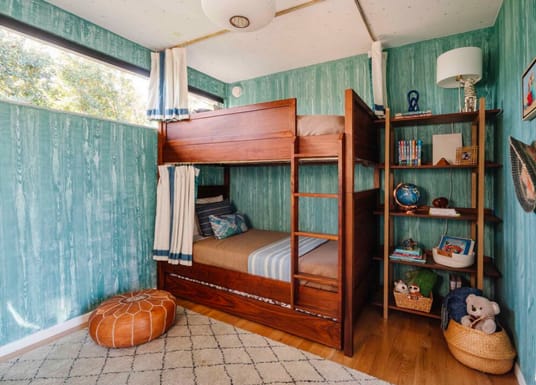 --
5.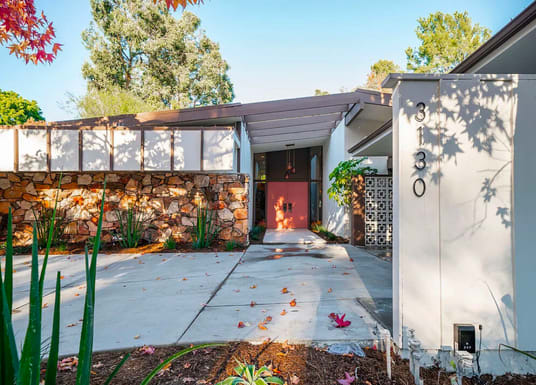 Sunset Strip - Hollywood Hills West
Address: 3130 Nichols Canyon Rd, Los Angeles CA 90046
Price: $3,599,000
Sqft: 2,500
Bed: 3
Bath: 3
Additional info: The house was designed by renowned architect Edward Fickett in 1959 for building contractor Jack Weisskopf. Renowned design firm Hollis Jordyn Design restored the home's original minimalism while adding the comfort of modern amenities.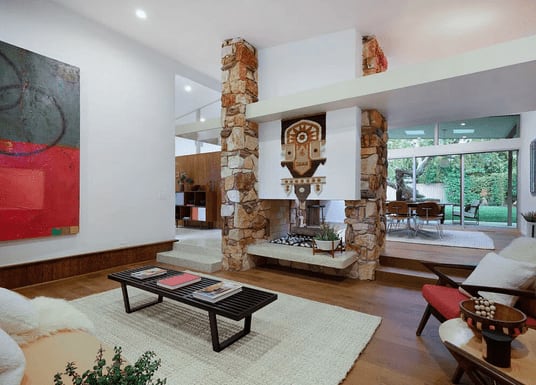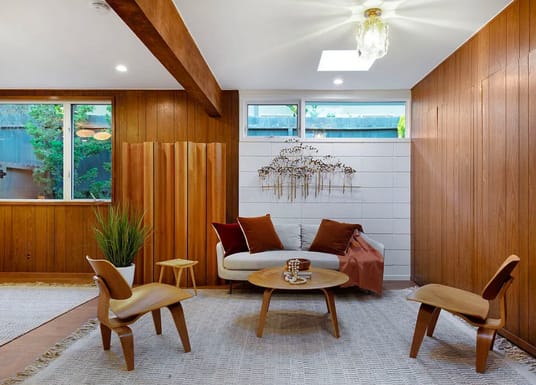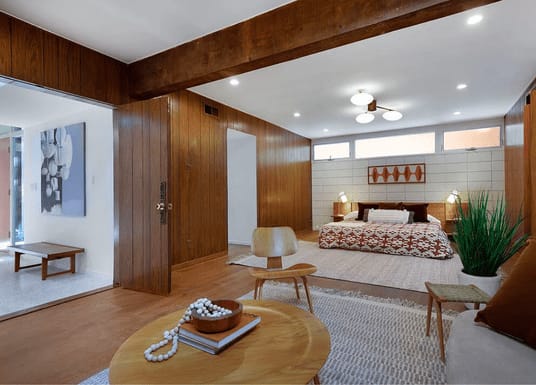 --
6.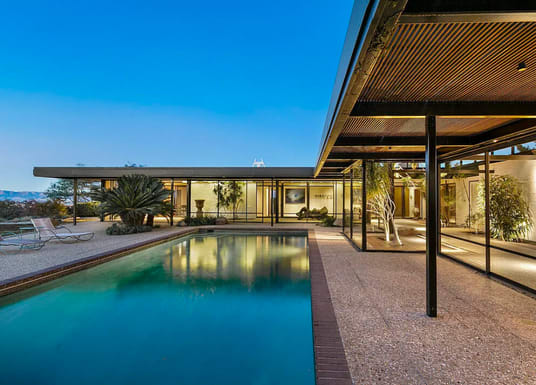 Topanga
Address: 22035 Saddle Peak Rd, Topanga CA 90290
Price: $11,995,000
Sqft: 4,684
Bed: 4
Bath: 6
Additional info: This one has a celeb-connection. (We could have featured it in last week's article on TV properties.) It was the residence of Vince Vaughn's True Detective TV character Frank Semyon. It was designed in 1975 by Ladd & Kelsey and owned by Michael Glick, the founder and owner of Vesta Foodservice. While 1975 may not technically be "midcentury" it definitely has the vibe.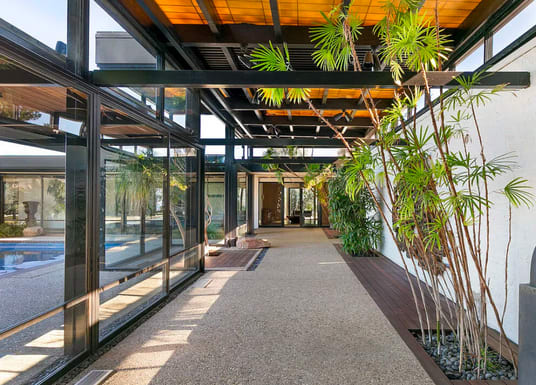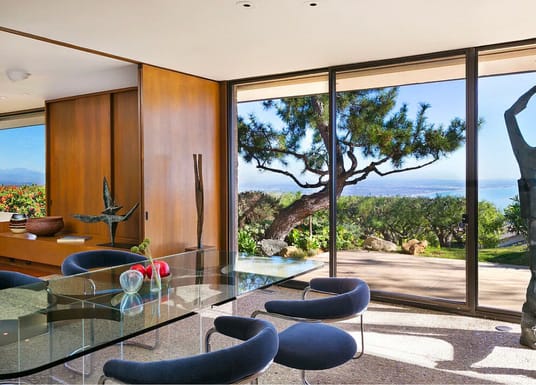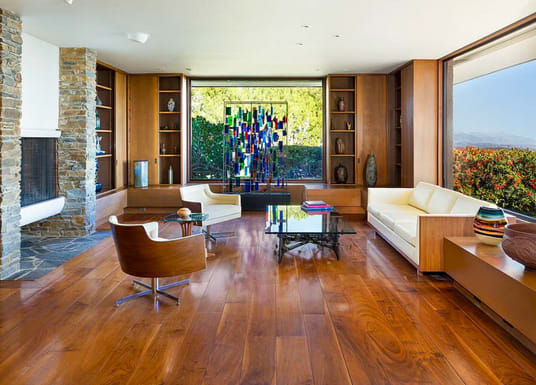 --
7.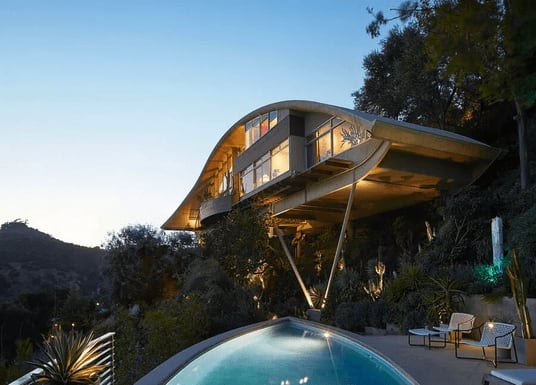 Sunset Strip - Hollywood Hills West
Address: 7436 Mulholland Dr, Los Angeles CA 90046
Price: $16,000,000
Sqft: 2,596
Bed: 3
Bath: 3
Additional info: Designed to hover 60 feet over a canyon by world-renowned architect John Lautner in 1962 for the musician Russell Garcia and his wife, the house appeared in the 1989 film Lethal Weapon 2 and is now owned by Broadway producers Bill Damaschke and John McIlwee.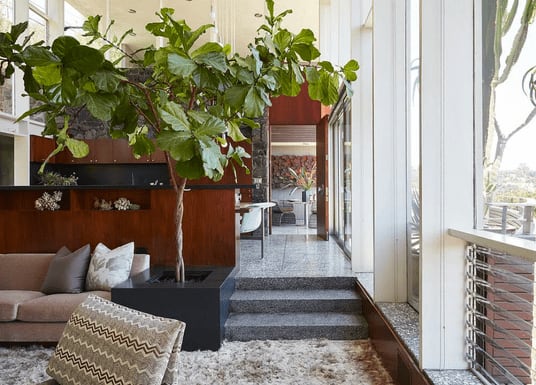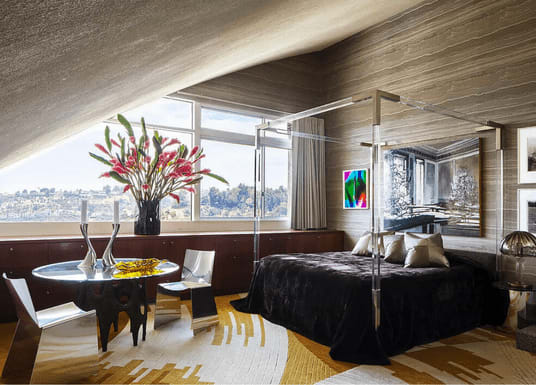 --
AB + LC