The White Lotus Season 2 Finale took the internet by storm last week.
Sure, the stunning Four Seasons San Domenico Palace in Taormina, Sicily certainly gave me a bit of travel lust. And, as always, the writing was pitch perfect and the suspense high. But, let's be honest. There were two very unsung heroes: the two palazzos that were the location stars of the show.
First was the incredible palazzo in Noto where Daphne and Harper took their girls' sojourn, leaving the boys to run amok in the White Lotus. In real life, this extraordinary 16th century Neoclassical villa is the privately owned Villa Tasca in Palermo. The frescoed delight, which has played host to many dignitaries throughout the years, has twenty acres of gardens with cypress trees, palms, cycads, multiple lakes and ponds, an artificial mountain and even a circular temple dedicated to Ceres, the Roman god of architecture.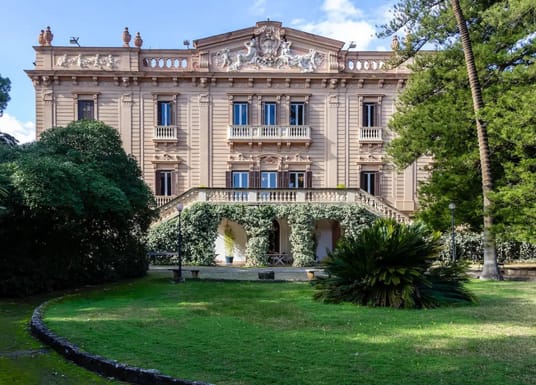 Villa Tasca in Palermo
Villa Tasca in Palermo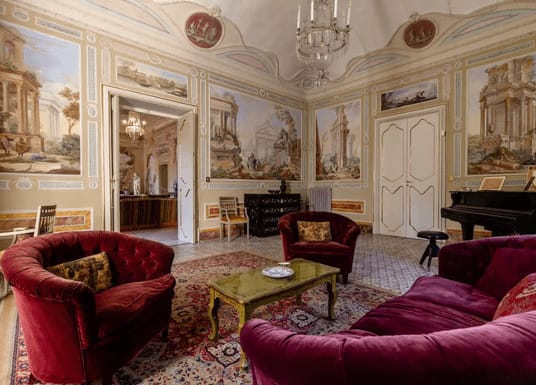 Villa Tasca in Palermo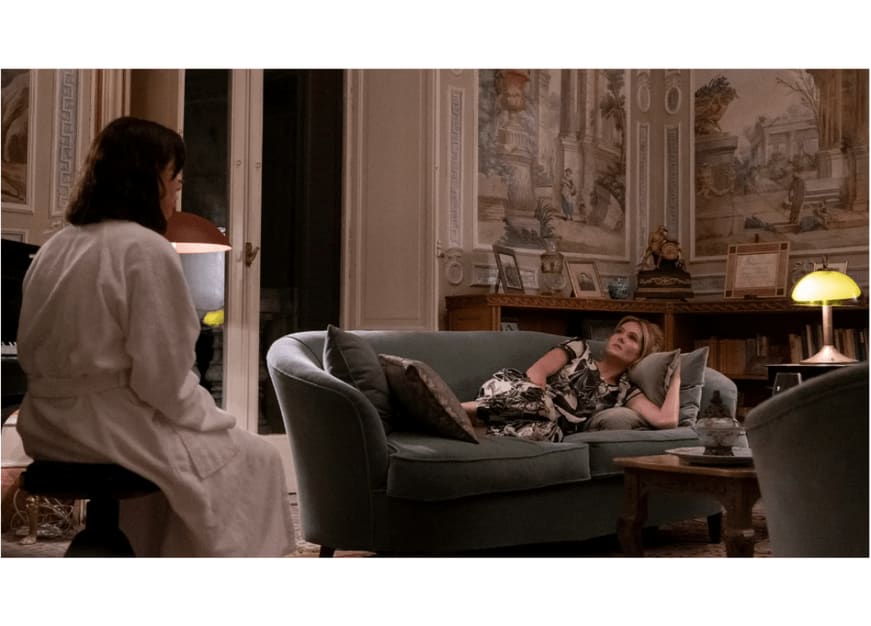 And, then, of course, there was the palazzo where Tanya is lured in by Quentin and his cronies. Of course, an excursion with that group was most likely not going to end well (Tanya, wake up!), but, on second thought, maybe a couple nights at that villa was worth it. Quentin's palazzo is a 17th century monastery called the Villa Elena which is located in Noto. (Yes, astute White Lotus watchers will note that the two locations are switched in the show.) If Villa Elena looks familiar to you, it's because it was featured in the September 2019 issue of Architectural Digest. Owned by AD 100 interior designer Jacques Garcia, it is his own home.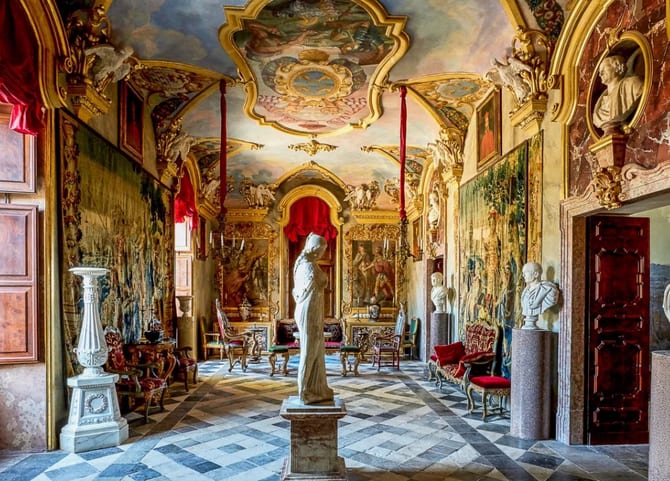 Villa Elena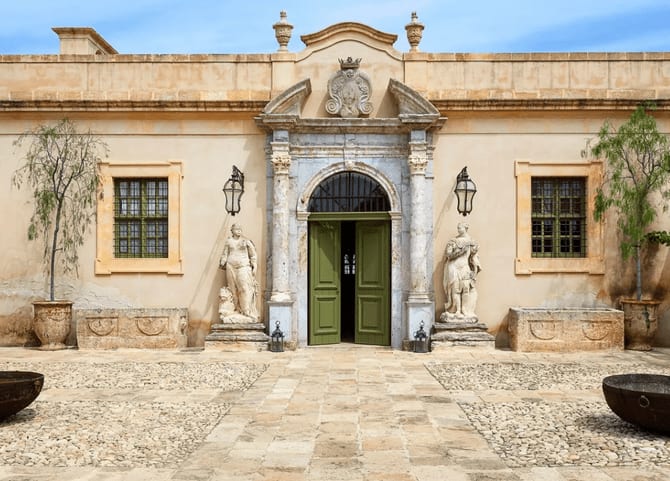 Villa Elena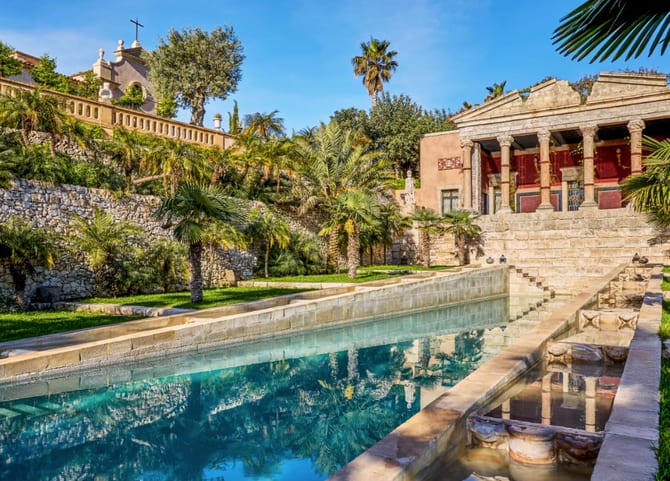 Villa Elena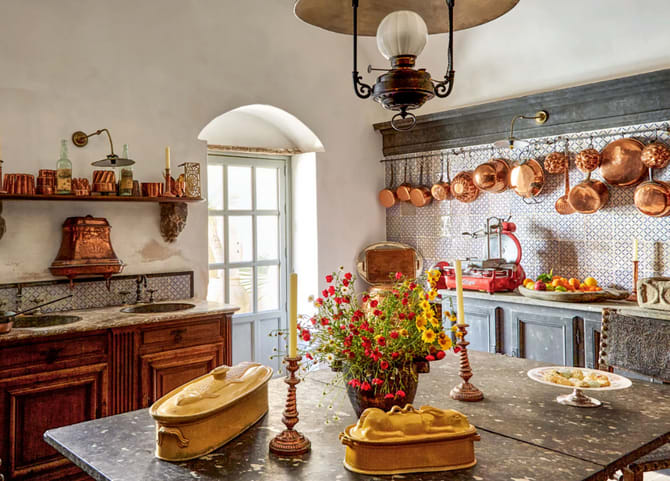 Villa Elena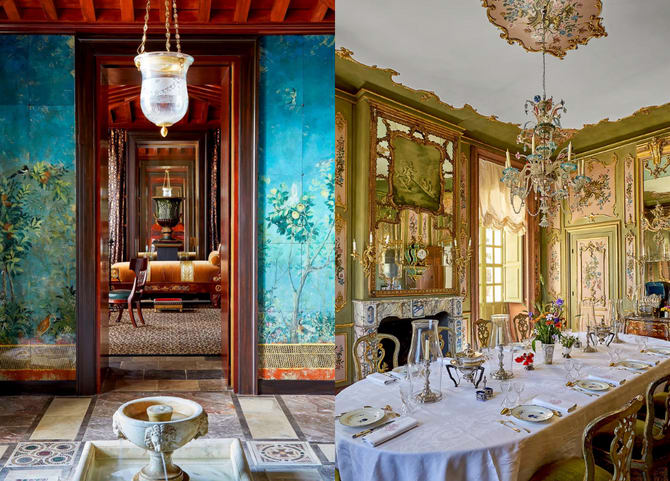 Villa Elena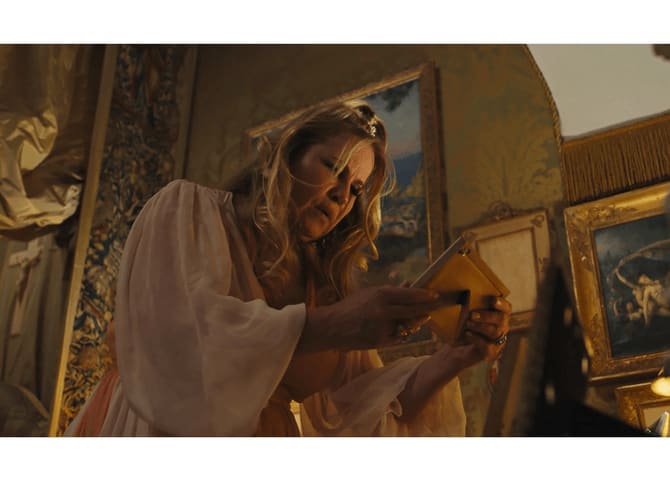 As quoted in Architectural Digest, Garcia says of the house, "This 17th-century monastery is built on a 12th-century Norman villa, which replaced a 10th-century Moorish palace, which replaced a fifth-century Roman house, which replaced a Greek villa of the third century before Jesus Christ."
I happen to think Tanya summoned it up perfectly though when she observed, "Oh, my God. You must have dumped a fortune into this place."
Fortune or not, was worth it. Now, we'll all be counting down the minutes until we find out where Season Three takes us.
--
AB