Ghostly Roommates Included in the Price
Many years ago, I lived in a 1920s Spanish house in Los Angeles. It was an incredible home that had a storied history and was destined for the wrecking ball until it was fastidiously restored a few years before I moved in. There was always an energy about the house – a 'good energy,' guests who walked in noted – and we felt almost a glow when we were there, particularly at night. Plants flourished, music sounded sweeter. My writing at the house was inspired, parties there always seemed more fun. As I spent more and more time at the old house, I no longer believed this was a coincidence. I had never believed in ghosts before, but I became convinced there was a good ghost lurking around. I thought I heard the piano playing on a few occasions when I had long gone to bed, and the old sconces throughout the house would flicker for no reason. One night I heard a frantic banging on the bedroom door. When I walked downstairs to find a burner I had mistakenly left on starting to smoke, that settled it. It was the good ghost looking out for us (and his house!).
A lot of us have haunted house stories. Though "haunted" often has a bad connotation, I think a lot of us believe that there can be friendly spirits or ghosts too. I don't claim to be the expert on this matter, but after talking to many clients who have bought houses, so many have their own good ghost stories (I can't remember a single bad one). In addition, we've all walked into those open houses where there is a feeling of lightness, a feeling of "good energy." Those are the houses that tend to get a bunch of offers, where other "better deals" languish on the market because of an inexplicable force that can't be measured in square footage or lot size.
So while some of the below listings are rumored to be haunted by the not-so-friendly ghostly types, there are probably thousands of homes that have a certain spiritual aura about them. You might even live in one now. Remember: there just may be a spirit looking out for you next time you leave the burner on. You just have to open the door when she knocks.
Earlshall Castle
Leuchars, St. Andrews, Fife, Scotland
Price Upon Request

Located only six miles from St. Andrews in Scotland, this 16th-century estate has a long and illustrious history – including royalty and, yes, even ghosts. In its heyday, Earlshall Castle hosted two of Scotland's most well-known rulers: Mary, Queen of Scots, and her son, James IV and I. It was initially occupied by descendants of another famed Scottish king, Robert the Bruce.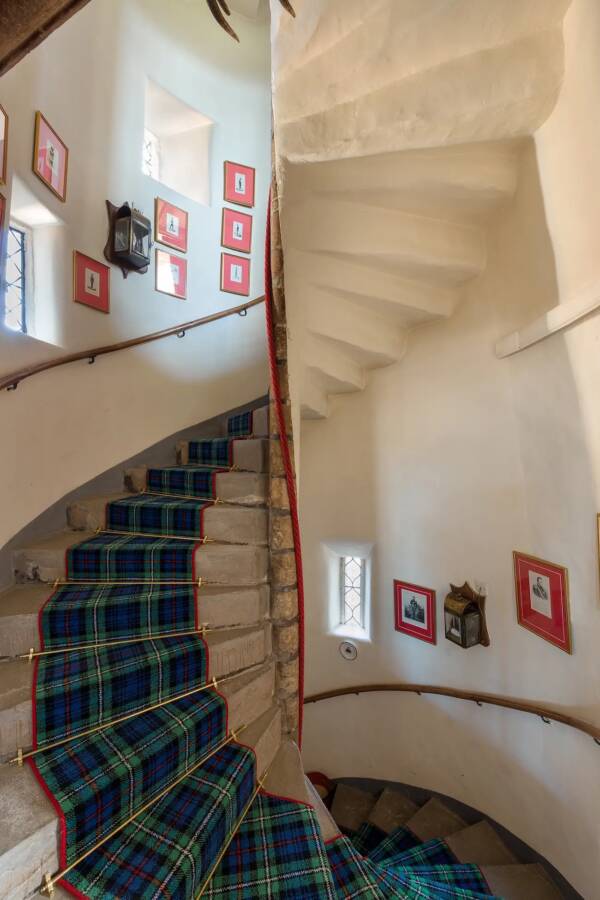 Built in 1546, the three-level, 8,398-square-foot castle boasts many cool features. It has ten bedrooms, stone fireplaces and a secret stairway. The 50-foot-long dining room features a hand-painted ceiling depicting Scottish royal families' coats of arms. One of the more interesting of the home's details are the oversized windows, which are unusual for the period, as medieval structures were often built with narrow windows in case of an attack.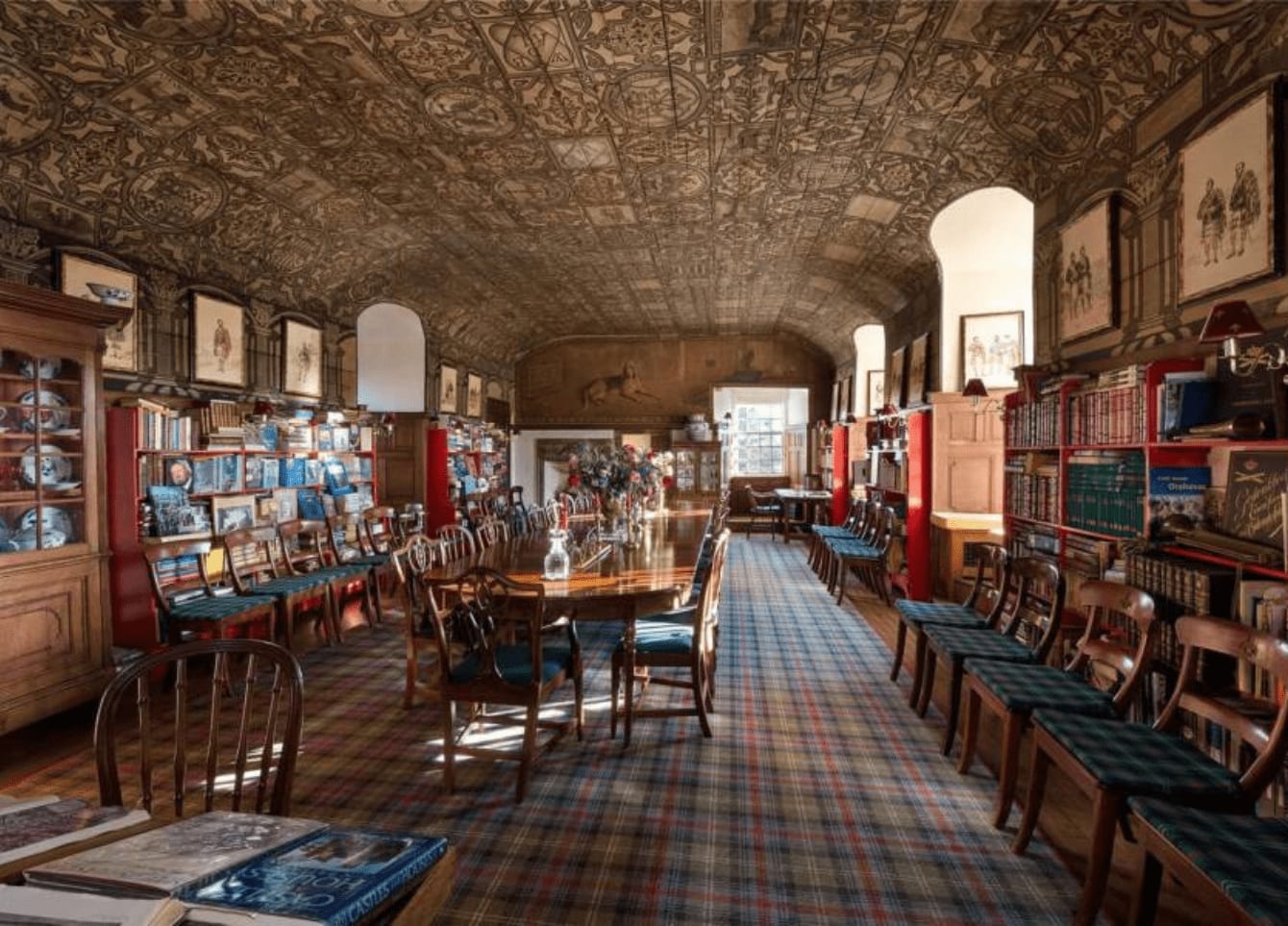 Now, on to the ghostly roommate. According to lore, the footsteps of a 17th-century baron nicknamed "Bloody Bruce" can be heard on the three-story spiral staircase of Earlshall to this day. A descendant of Sir William Bruce, the baron had inherited the property after defeating a Scottish group of Presbyterians in 1680 — and cutting off their hands and heads in battle. Let's hope death has curbed the Baron's temper a bit.
See below for more information on Earlshall Castle.
--
The Priestley House
Canton, Mississippi
Asking $938,000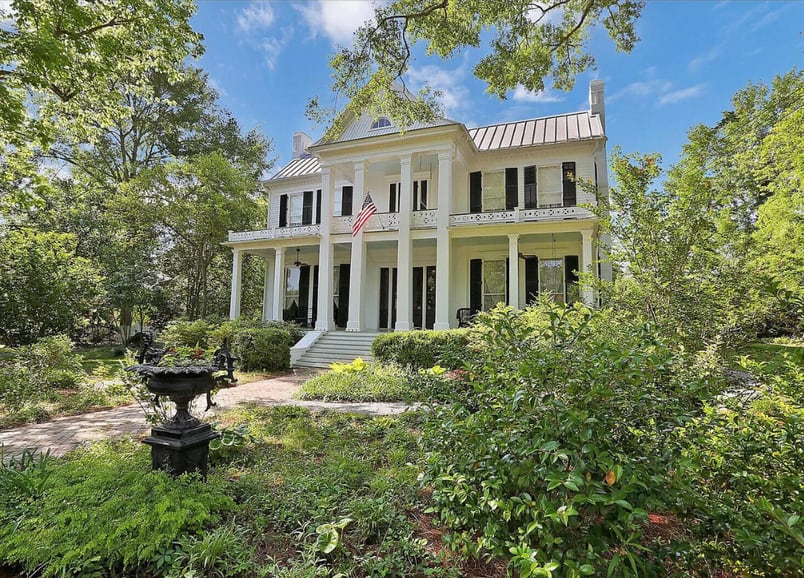 Built by Dr. James Priestley in 1952, there are few homes in Mississippi with the grandeur and historical significance that the Priestley Home offers. Located a block south of the center of Canton, the stunning house has been meticulously remodeled down to period-appropriate hardware. It offers four bedrooms, four bathrooms, a formal dining room, music room, parlor, library, office, sleeping porch, pool, terrace and greenhouse, all in peak condition.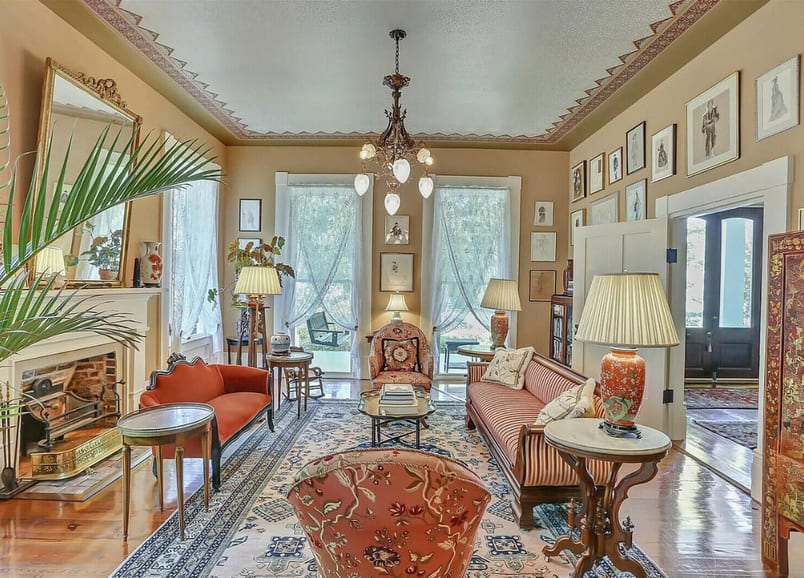 Built by Dr. James Priestley in 1852, the original house consisted of the front porch, the grand staircase and four rooms, though it was later extensively added on to. Both Dr. Priestley and his wife Susan died in the home, and in 2002 an owner reported several strange happenings, such as hot spots in the room where Mrs. Priestley died, objects falling for no apparent reason, and a piano playing on its own. The ghostly figure of a woman has also been spotted in a doorway.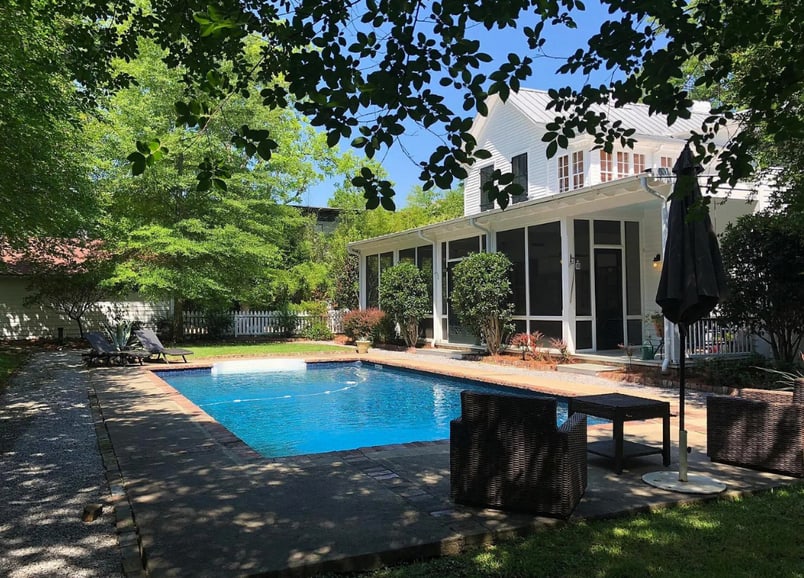 See below for more information on the Priestley House.
--
The Dakota
New York, New York
Prices Vary

This historic building, located on the corner of Central Park West and W. 72nd Street, dates back to 1880 and, to this day, is one of the most recognizable buildings in New York. Built in the Renaissance Revival style, the building's design includes deep roofs with dormers, terracotta spandrels and panels, balconies, niches, and balustrades. It is the oldest luxury apartment building in New York and was the backdrop for the filming of horror film Rosemary's Baby.
The Dakota is known for its extraordinary architecture, scarier-than-ghosts co-op board (it's rumored Antonio Banderas and Melanie Griffith, Billy Joel, Madonna and Cher have all had their applications denied), and … ghosts.
Unlike some of the other listings, The Dakota is supposedly haunted by not one ghost, but multiple ghosts.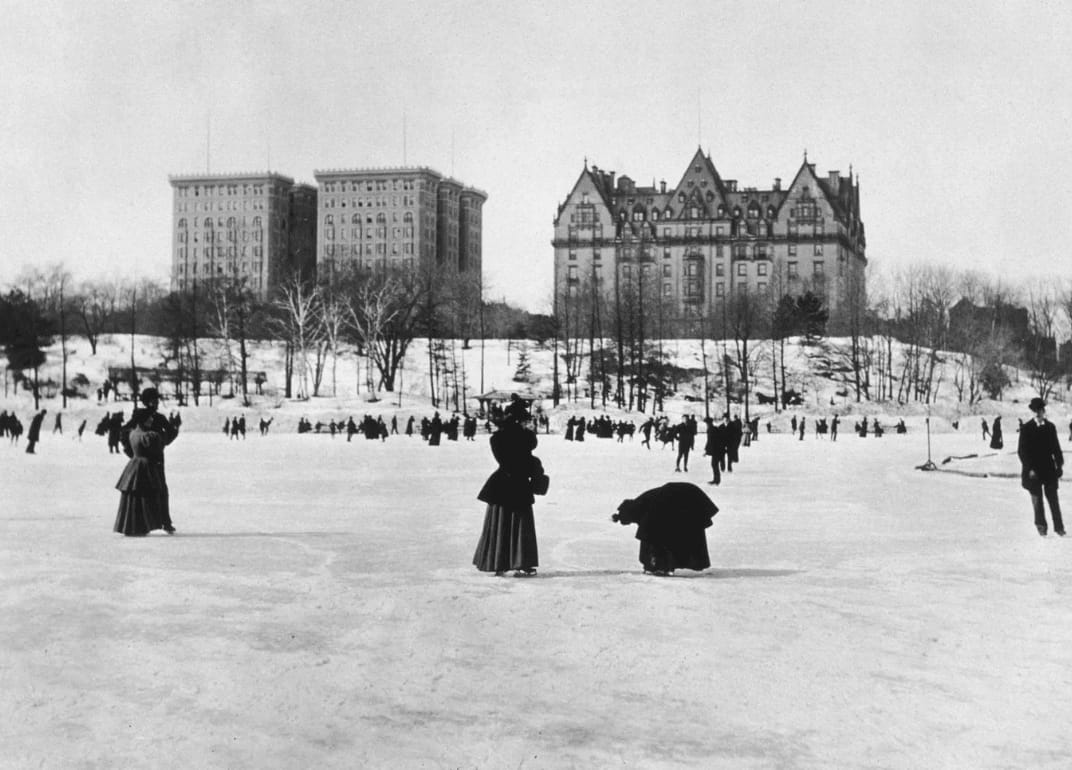 Ghost sightings seemed to start in the 1960s, when construction workers said they witnessed an apparition of a man's body with a young boy's face and felt like they were "being watched." Sightings continued throughout the years. In the basement, a worker watched as a heavy metal bar flew across the room and almost hit a porter, and, also in the basement, there have been reported sightings of the ghost of the builder of the complex.
Residents have also reported a long list of unusual hauntings. A longtime resident looked up at his unit from the street to see a chandelier … where there wasn't one. When he ran upstairs he saw bolts where a chandelier had hung, but no lighting fixture. To this day, multiple residents claim to have seen a little girl, dressed in period clothing, greeting them with a smile and a wave. There have been tales of heavy objects – like furniture and rugs – moving on their own and residents report hearing odd noises and footsteps at strange times. Yoko Ono claimed to have seen the ghost of John Lennon, who was murdered at the building, playing piano, and there have been other sightings of the musician, wearing his signature white flared suit, standing in the doorway where he was gunned down. He told purportedly told one resident, "Do not be afraid. I am still with you."
See below for more information on the Dakota.
--
Carlisle–Martin House
Marion, Alabama
$1,050,000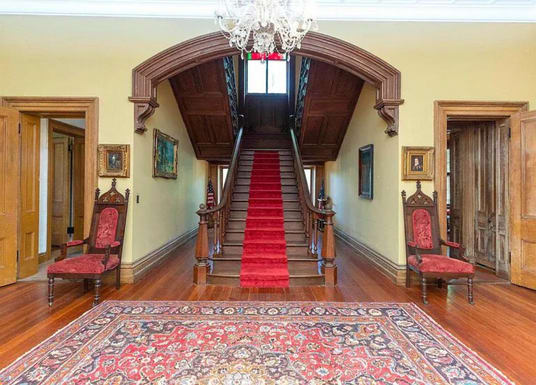 Built in 1858 for wealthy cotton trader Edward Kenworthy-Carlisle, the eight-bedroom, four-bathroom mansion has 7,959 square foot of living space and was deemed a National Historic Landmark. But Landmark or not, there is a guest story associated with this house, hailing back to the Civil War.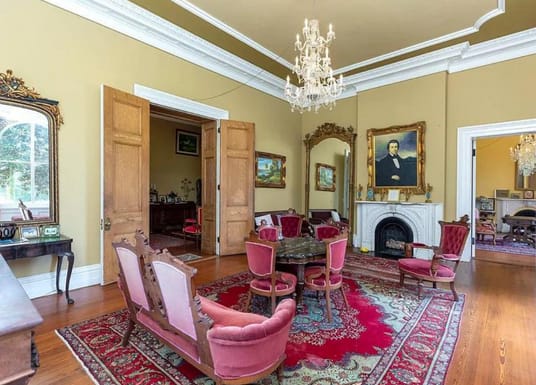 The original owner's daughter Anne Carlisle was born in and grew up in the house, and her favorite place was the four-story square tower. The story goes that Anne loved a neighbor boy, a Confederate soldier in the Civil War. Anne asked that he send a slave named Big Tom back with news after his first battle. He was to come riding back with a white flag if the young soldier had made it through the fighting all right. If not, Big Tom would carry a red flag.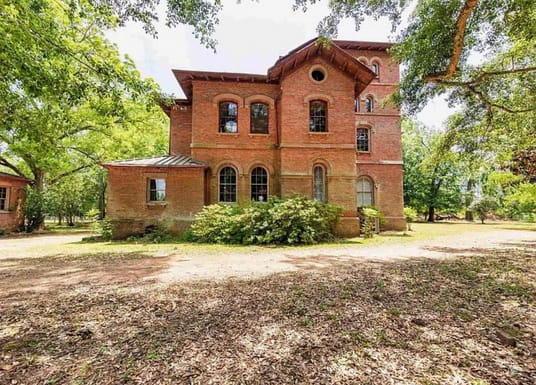 After weeks of waiting, Anne heard a horse approaching and she ran to the tower's window. As she saw Big Tom approaching with a dark red flag, she screamed and flung herself over the stairwell to the hall three floors below. Some say that her cries can still be heard in the tower as she goes to join her lover in death.
See below for more information on the Carlisle-Martin house.
MORE ON THE CARLISLE-MARTIN HOUSE
--
Alex B.