Chinoiserie Wallpaper
The peril of looking at really gorgeous houses for a living is inevitably I decide I want a ridiculously expensive design trend for myself.

I was walking through a pocket listing in Brentwood Park the other day and stumbled upon a to-die-for dining room covered in an exotic jungle scene. It got me thinking about wall coverings and, particularly, the always glamorous and extravagant Chinoiserie wallpaper. Although it's often used in dining rooms (like the one I walked through), Chinoiserie paper has spread to other rooms of the house as well. In fact, if I had to pick one of my favorite photos of Chinoiserie it is the bathroom photo pictured here. There is something elegant, fun, playful, sexy and cool about taking a bath beneath an elephant, right?

Interestingly, while researching this piece, I discovered two interesting facts. The first is that Chinoiserie is technically a style that originated in the 17th and 18th centuries and referred to fanciful Western interpretations of Chinese styles. Wall coverings are one example, but Chinoiserie can also be found in other textiles, furniture, general interior design and pottery. Secondly, while Chinoiserie wallpaper can be impossibly expensive, you can get the look at home far less expensively through stickers that are sold on Etsy, Wayfair, and, yes, even Amazon. The decals are perfect for kids' rooms or other areas that may not need to withstand the test of time. The stickers and decals are also much more non-committal than the extremely pricey and labor-intensive "real thing." Besides, that way you can get a little Chinoiserie (think a single cherry blossom branch) and see how you like it.
Incidentally, many of the photos here are from de Gournay, which is the most famous resource for luxury Chinoiserie wall coverings. Their prices fall in that "if you have to ask ..." category.

So don't ask.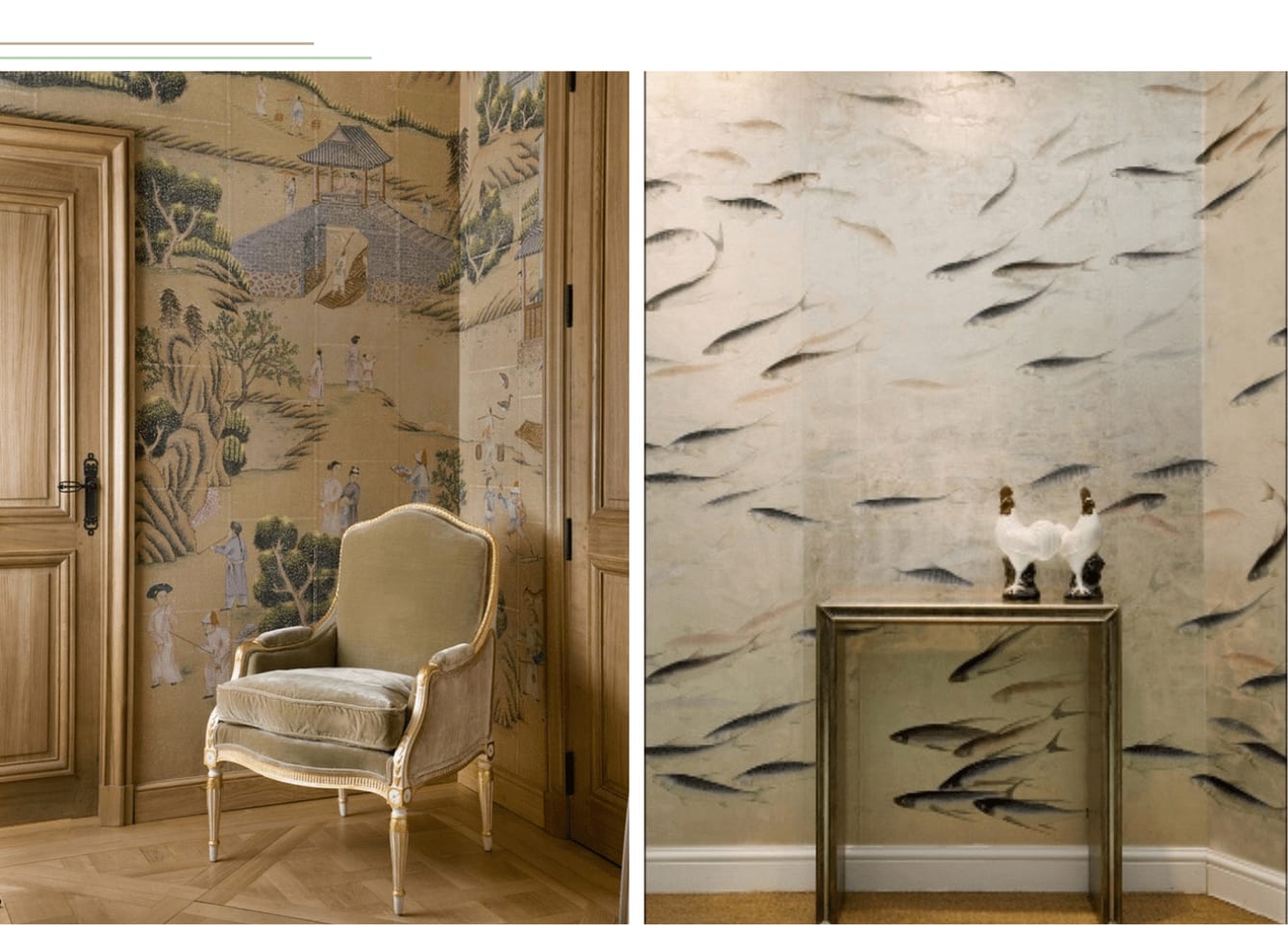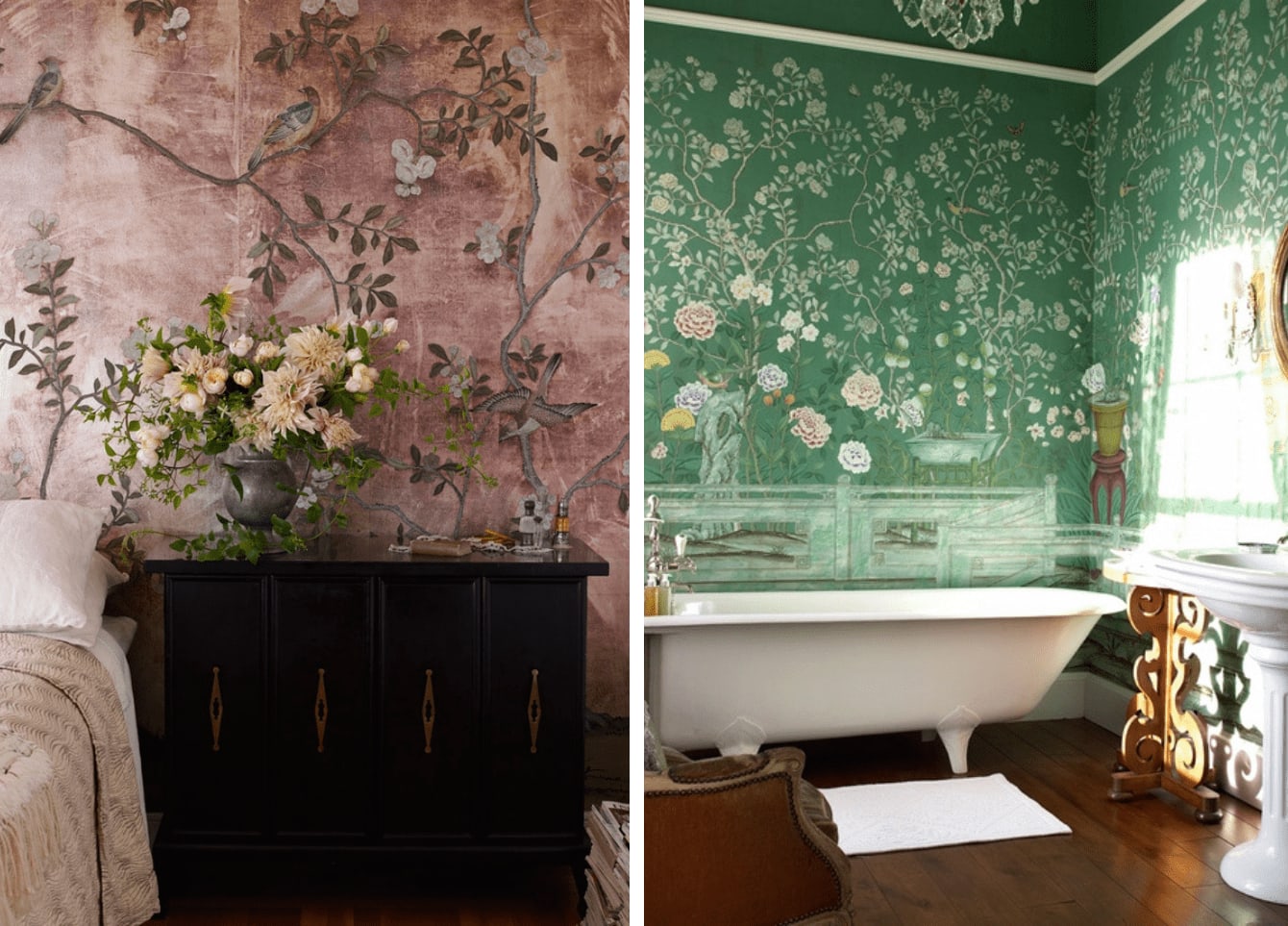 WHERE TO BUY
--
AB